Choose Our W6 Removal Company Hammersmith and Have a Successful W14 Moving Experience With Us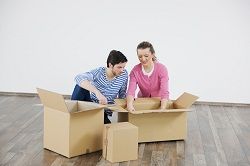 There are so many removal companies to choose from so how do you know whether or not you are hiring the right one for your Hammersmith removals? There are many points and factors that you should know about beforehand to ensure that you do not make any mistakes which could result in a bad moving experience and even more serious problems as well. Relocating to a new property is a big step and can be stressful if you do not know what you are doing and or if you hire the wrong removals team for the job of moving your belongings for you too. The first thing that you should make sure of is that the company that you are interested in hiring has adequate experience in relocating their clients because this is something that will really help you in the long run. Secondly, try to find some customer reviews on their company, staff and services to see how they measure up to other similar companies and to find out whether or not others were happy with their services and workmanship. Then, last but not least, get in touch with the company and ask them questions about their services, your situation and other similar matters. Remember, that if the particular Hammersmith moving company that you have chosen is as professional as they state then they should have no trouble in answering your questions and concerns. The fourth option that you have however; is to ensure that you have chosen the right removals company W6 by calling Hammersmith Removals on 020 3743 2227 and booking your removals with our team instead.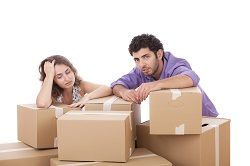 Choosing the right removals company for your forthcoming relocation is important and a big decision to make, which is why we advise you to get prepared in advance, as you never know what issues or so-called hiccups might be waiting for you around the corner. Although our W14 moving company is professional and reliable and can be trusted with just about any type of home, office, furniture, student or other kind of move, we do advise you to plan and pack ahead so that you are not rushed off your feet and stressed out at the last minute. Our W6 removals company believes that your move is a new adventure and a positive challenge which will bring you to a new chapter in your personal or working life so we want to give you the best start in all of that by providing you with top quality removals . We offer a wide range of removal services, as well as Hammersmith storage solutions to for those of you who are in need of additional storage space to store their furniture, office equipment, official documents, lifetime belongings and other items that you are unable to sufficiently store in your current property. In addition to all of this, our W14 removals company can also provide you with unlimited amounts of high quality, commercial and professional packing materials which will enable you to pack up your belongings and your fragile and valuable items without risking damaging them.

Hammersmith Removals is a good choice and a great place to start when it comes down to you searching for a Hammersmith removals company so make the right decision today and contact our company on 020 3743 2227 to get a quote on your forthcoming move or to discuss any other queries that you might have regarding your relocation, our storage facilities or our other services.