Lock Up Your Items with Our Hammersmith Self Storage Facilities W6 and Keep Your W14 Storage Issues at Bay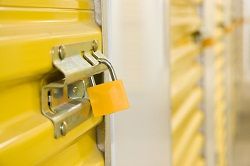 There are so many reasons why the Hammersmith storage facilities which Hammersmith Removals offers could really benefit you in so many ways. Firstly, our W6 storage facilities will give you peace of mind that your equipment, furniture, personal possessions, documents and other items are stored safe and in a secure place. Second of all, our Hammersmith storage facilities are the cheapest and best way to store your items without having to pay out on other more expensive costly storage solutions. To make moving your belongings in to one of our storage units easier for you, our team of W14 movers will relocate your items from your current property or premises straight to your chosen storage container. Find out more by calling our team on 020 3743 2227 now.

Storage for many people these days is a huge issue which can be quite expensive to sort out. It is not always possible for you to move to a larger office environment or to a bigger home, as it can work out very pricey and is not always practical either. So what do you do when you need extra space or just somewhere to store your items full stop? The first and most rational thing to do would be to have a clear out and get rid of any excess items that may be cluttering up your domestic or commercial environment however, this is not always possible as sometimes you actually need all of the items and personal possessions that you have and so giving them away or throwing certain items and documents away is not an option. Other people might be going to study at university, going travelling, moving to a new property or renting a property and therefore require a place to safely store their belongings for the foreseeable time because they have no other place to keep them.
There is no doubt about it, our W6 storage containers give you freedom, peace of mind and the assurance that you have made the best decision as far as self storage solutions go and have chosen to store your belongings in one of our storage units. Our W14 storage facilities at our Hammersmith moving company are watched over at all times, have onsite security guards as well as CCTV cameras at every point of the site and are safe from many pests and problems which could damage your belongings in the storage container.

The great thing about our storage facilities is that they are affordable to all and still work out cheaper than purchasing or renting a larger office or domestic property and once you have locked up your own individual W6 storage unit on our site, you need not worry or wonder about how they are doing again. Your belongings can be stored on one of our storage sites for a long or short term period so there is not worrying about having to relocate them once more, you do not have to keep regular checks on them and they will not get affected by bad weather conditions, pests, vermin, thieves or other problematic factors which could affect your stored items.

There is pretty much nothing that you will be unable to store in the storage facilities of our Hammersmith removals company so get moving on sorting your storage issues today and lock up and keep your storing hassles at bay today by contacting Hammersmith Removals on 020 3743 2227 now.